They have so much to give.
(Make sure it's not mites.)
Exzolt® from MSD Animal Health is a quick
treatment option designed to kill poultry red
mites fast and keep you and your flock safe.
Experience breakthrough mite control.
Poultry red mite (Dermanyssus gallinae) is a nocturnal blood-feeding ectoparasite that can greatly impact your chickens' welfare and egg production. Tackling the issue of poultry red mites (PRM) in backyard flocks has been challenging in the past, but Exzolt's breakthrough treatment approach makes it easy. Simply add Exzolt (fluralaner) to your flock's water supply twice, seven days apart for fast and effective mite control.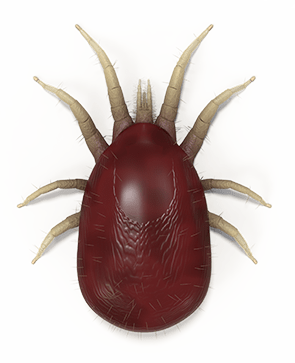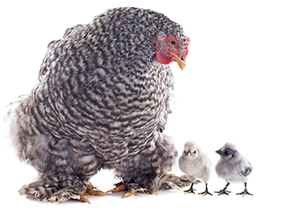 Raising Chickens at Home
Even with a smaller sized flock, it's important to consider the harmful effects of poultry red mite. PRM causes chickens high stress and can have an impact on egg production and welfare. PRM has also been commonly cited as a cause of death in hens. Therefore, it's important that PRM populations are controlled.
Using Exzolt
Treating the chicken with Exzolt, rather than treating the chicken's environment, is an innovative approach to targeting mite parasites. With simple treatment through the flock's drinking water, Exzolt is distributed to the chickens and ready to kill mites when the parasites extract the host's blood.
Talk to your vet about Exzolt.
Experience breakthrough mite control with Exzolt from MSD Animal Health.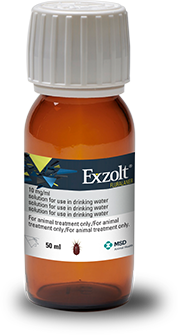 Ask the specialists.
Have any questions about Exzolt? Fill out the form below to get in touch with one of our experts.