Prevention and Treatment
Exzolt is a unique parasiticide for chickens that provides potent efficacy against Poultry Red Mites and Northern Fowl Mites via a convenient oral solution dosage form for administration in the drinking water.
Treatment Methods
Poultry Red Mites and Northern Fowl Mites can move from flock to flock via shipping crates, clothing and wild birds, making them difficult to control. Current methods for managing Poultry Red Mites lack sufficient efficacy to keep infestations under control in many poultry farms.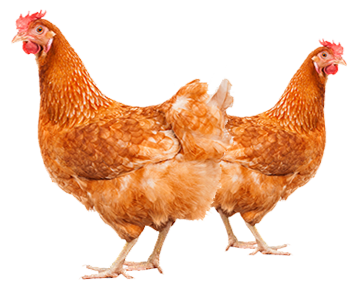 Product Profile
Treatment with Exzolt provides fast, convenient and potent acaricidal efficacy, with proven safety for chickens and the users of the product.
Pharmacology
The Exzolt treatment regimen provides acaricidal activity for a duration sufficient to break 2 consecutive mite life stages.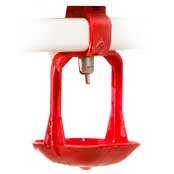 Administration
Exzolt is easy to prepare and administer to poultry flocks.

Learning Module
To learn more about Exzolt, complete our in-depth learning module.
Mite Surveillance
There are many methods for monitoring mite infestations that can detect first mites, record population dynamics and help determine when to treat and the effectiveness of treatment. Mite traps are a very effective way for monitoring Poultry Red Mites. Want to know more? Provide your email and an MSD Animal Health representative will get in touch with you.